Smashwords is a great idea Mark Coker thought up. Why not set up a site on which writers can upload their e-books for free and then sell them to the public? Mark's beta site went public on May 6, 2008. Since then, the company has added support services, tagging, coupon generators, publishers' pages, a marketing guide, writing contests, affiliate marketing, and distribution agreements with Barnes & Noble and Sony.
"Over one billion of the world's roughly 6.5 billion inhabitants subsist on less than $1 a day. Paper books are simply too expensive for most of the world." ~ Mark Coker, Smashwords
Here are some of the pros and cons of publishing an e-book with Smashwords:
PROS
—The moment your book is ready and formatted (according to the Smashwords formatting guide), you can upload your Word file and let the world read it.
—Smashwords converts the Word file into many optional reading formats to make your book compatible with most of the book-reading devices available these days. Formats available: HTML, JavaScript, Kindle, Epub, PDF, RTF, LRF, Palm doc, plain text download, plain text Web view,
—You retain all rights to your book.
—You get to decide how much of the book you want readers to preview.
—Smashwords continues to negotiate with various online retail outlets to ensure the best possible distribution potential for your book.
—Smashwords only takes a 15% fee and you get to keep the rest (and you can change the price as often as you want to).
—Writers from all over the world can publish their books with Smashwords.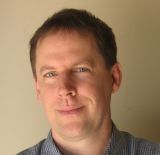 "By moving books into the digital realm, we can start to change the economics of book publishing, while at the same time making great independent books available to people of all economic backgrounds from around the world." ~ Mark Coker, Smashwords

CONS
—You tend to post it too quickly, before you are positive there are no formatting mistakes or before you give it the final read through.
—Most writers practically give their books away so it's still hard to make a decent profit.
—You cannot post other people's reviews of your book, only the reviewers can. It's already a blessing to have someone read and review your book, so it feels even greedier to ask them to then go to the site to post the review again.

I began the process of uploading my flash fiction collection, Joy in a Box, a few months back, thinking it would lessen the pain of not having the printed version for a while. It's great to have a place where readers can preview the first three stories, and, because of Smashwords' free coupon generator, it has been extremely useful to be able to link reviewers to it.