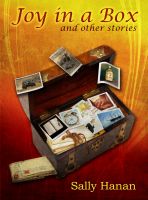 Recent review of Joy in a Box
I liked the old 50's feel that it has, kind of like reading James Joyce or Steinbeck. Very nice job.
Rie McGaha . . . fantasy that keeps you up
http://www.riemcgaha.com
Every piece of writing needs to be clear and precise. With microscope in hand, Inksnatcher's writing and editing service will hone any work until it glitters in the light of a 1,000 watt bulb.
INKSNATCHER.COM